Sonia Deshmukh
Director, Commercial & Marketing: Literary critic and a part of the founding team at BLADE India, here's Sonia's story…
Sonia can make a person feel comfortable immediately, creating an aura of warmth around her. A luxury marketeer, she's worked with some big names in the lifestyle industry such as Conde Nast Traveller, The Times Group and Quintessentially among others.
Her passion lies in introducing extraordinary experiences to people who appreciate the finer things in life, and she believes BLADE is one such experience; aspirational yet accessible.
"BLADE is the personification of the contemporary urban Indian today; modern and always on the move. It's not only the future of mobility but also of lifestyle." says Sonia on asking her about the future of BLADE.
Sonia's work and life has taken her across the world and immersed her in many wonderful experiences. Her interest and expertise in photography has translated these experiences into images that take you to those times and places.
Along with travel photography, Sonia is also an avid reader and our resident literary critic. She has curated the recommended reads for "Blade India's Book Club" that's available at our lounges. Here's a peek into Sonia's collection for Spring-Summer 2020:
Books:
The Forty Rules Of Love – Elif Shafak
To Kill A Mockingbird – Harper Lee
The Fountainhead – Ayn Rand
Kafka On The Shore – Haruki Murakami
The Godfather – Mario Puzo
Sonia also recommends the following movies and music:
It Happened One Night
Roman Holiday
Casablanca
Gone With The Wind
The Sound Of Music
Her music playlist is also available on BLADE India's Spotify; Link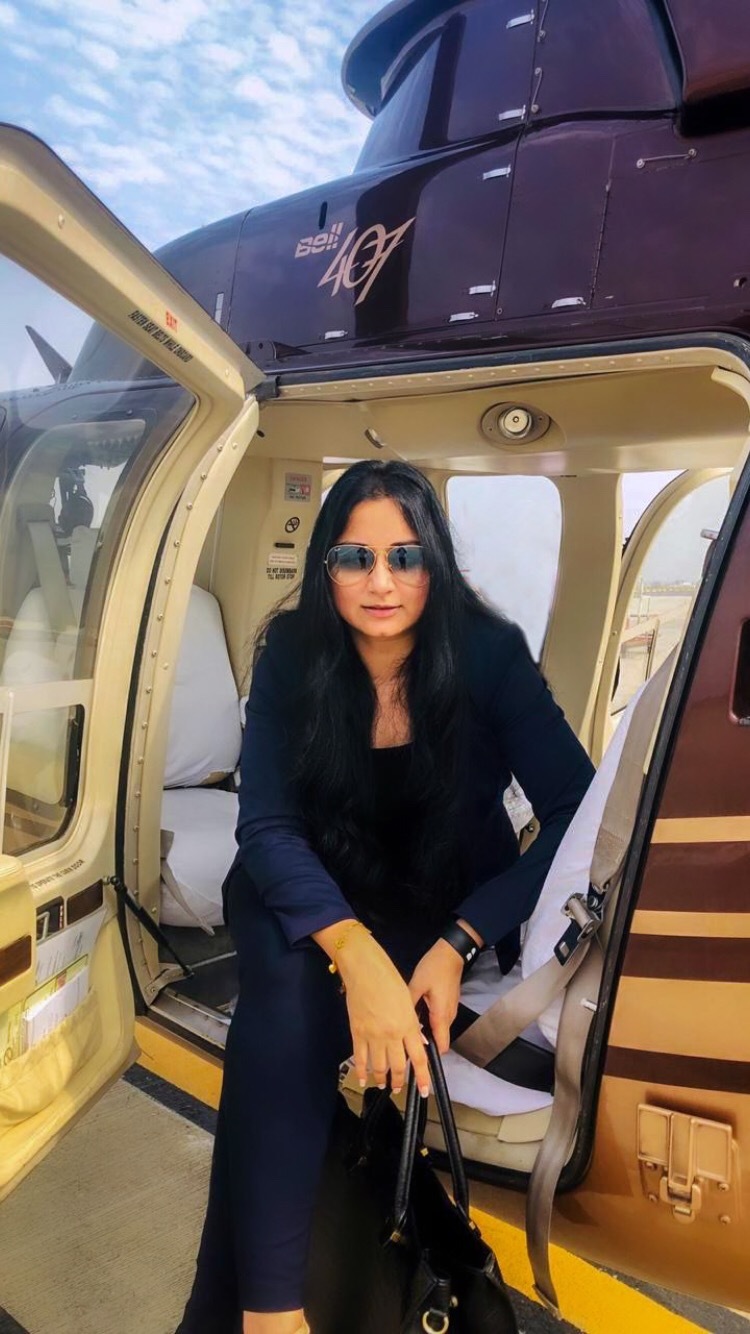 Disha Kapoor
General Manager – Business Development
Disha puts her heart and soul into her work and her passion comes out through her pro-activeness. She's always moving, and getting stuff done!
She has an unparalleled understanding of the fashion and lifestyle industry. She's worked at Condé Nast, GAP India, and with the likes of Tarun Tahiliani and Gaurav Gupta. Her creative flair and natural empathy enable her to align BLADE's personality with the needs of our clients.
"BLADE is redefining the future of mobility. What makes BLADE special is its personality. We are not just restricted to aviation but actively incorporate lifestyle elements to our services. There's so much scope for creativity, growth and learning, as our client base expands."
A proven track record of successfully guessing the right ending of thrillers, Disha is a self-proclaimed spoiler specialist. She is also an excellent dancer, so be prepared for a dance-off at BLADE's socials!
Here's a look into her all time favorite thrillers:
1. Searching
2. Sherlock Series
3. The Departed
4. Se7en
5. Zodiac
A few of the non-fiction book she recommends:
1. 21 Lessons For The 21st Century – Yuval Nova Harari
2. Becoming – Michelle Obama
3. Mossad – Michael Bar-Zohar & Nissim Mishal
4. 12 Rules For Life – Jordan B. Peterson
5. Lean In – Sheryl Sandberg